This raid is probably the most frustrating thing ever. Freeze and Blizzard combined.... It makes me want to throw the mouse or keyboard.... But oohhhh to get that sweet, sweet Hephatat card...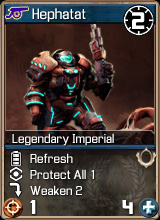 I'm not quite there yet, trying to get some of the side missions done and the earlier raids to get the good cards, but that guy does look rather awesome



Posts

: 25


Join date

: 2011-12-28



Of course, it costs 100,000 gold... so ya gotta save up for awhile. I just dropped 50k on Azure Reapers I just got from that latest enclave raid.
I've found that an Ogre Rally Deck (2-3 asylums) with Jagati and Repromancer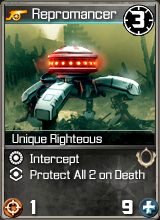 Actually works really well in the Jotun raid. The intercept skill is active even if the card has not activated. And it can soak in the "freeze" effect leaving the Ogre to continue to activate. It's around 65% win rate for me on auto.
Okay, I've found the following works awesome on manual for Jotun 80% win rate, about 60% on auto, works on auto for Xeno Walker, and on auto for money grinding on Double Trouble 3.
I, personally, like auto/grind decks that work in multiple places so I don't have to keep building them over and over again. (In Jotun Raid it doesn't matter what intercept card is played, as long as it's an intercept card in the corresponding slot)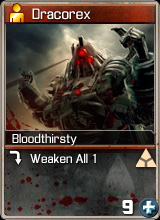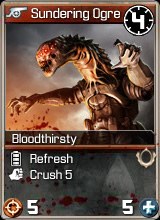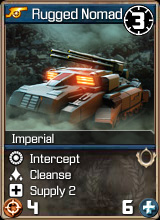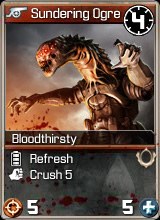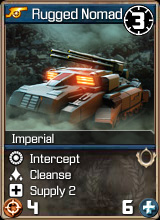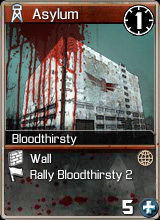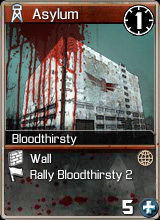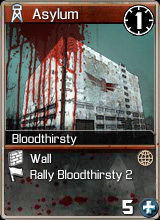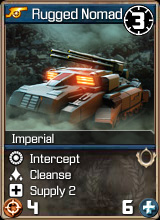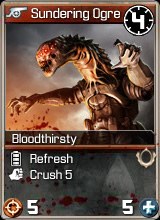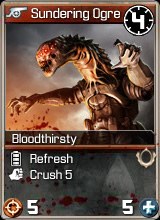 These cards can also be used to replace the Asylum and Rugged Nomads --- However, if you use only mortar bunkers, there is the possibility that their low health will hinder and not help, also, you want the rally going to the Ogre, not the intercept units: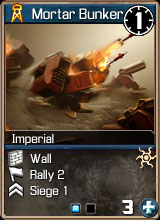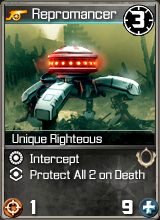 My deck has 2 Asylums, 1 Mortar Bunker, and then 1 Nomad, 1 Repromancer, and 1 Jagatai to fill up the intercept units.
When doing the Jotun Raid on manual, you don't want to drop an Asylum until you have an Ogre 1 turn from activating. The intercept cards should stop freezing to the Ogres unless Avalanche (FREEZE ALL instant card) is played. The only times I ever lose with this deck on Jotun are because Jotun's Blast evades the Draco WEAKEN ALL.
Really the only thing you have to worry about is getting bored while doing this all on manual so you can get 1,000 points of damage.
Similar topics
---
Permissions in this forum:
You
cannot
reply to topics in this forum